Photographs by Suzanne Wright
---
Bali High

I started in Bali, the island best known to travelers. In the past few years, like many other locales, it has sadly been the victim of bombings. Consequently, all the major hotels and many restaurants have detection devices in place, but occupancy rates are at a shameful level for such a well-developed infrastructure. I felt safe and very welcome throughout my stay. The locals are grateful for visitors' presence.

At Amandari, "a place of peaceful spirits" in Ubud, I am privileged to observe the daily ceremonies of a unique form of Hinduism. In Bali, each village has at least one temple, and there are temples and shrines in every home, hotel, shop and restaurant — more than 25,000 in total and growing. A deeply spiritual people, the Balinese believe in the twin oppositional powers of order and disorder and the need for balance; which might explain their calmness, their lack of vengeance in the face of recent tragedies. Every morning, the sidewalks are dotted with beautiful, delicately woven banana leaf boxes that contain offerings to the gods. Never mind that some are immediately eaten by dogs while others are replaced and swept into trash piles the following day. This is the nature of impermanent ritual.

Unlike many ultra-deluxe resorts, Amandari's architecture is integrated with the village of Kedewan, sharing a unique intimacy. Every morning local women, balancing a basket filled with banten on their heads (traditional offerings of fruit, rice, incense and flowers), bless the many statues throughout the grounds with a graceful wrist wave and intense gaze. There is also a beautiful temple at the base of the resort near the Ayung River which is frequently used by locals for prayers and offerings.

As a foreigner I am privileged to occupy Villa 15, a bungalow within a walled compound overlooking a rice paddy and the lush emerald gorge. It also has a private infinity pool where I swim in the buff under a brilliant day sky, and again, under a star-speckled canopy, the night air fragrant with frangipani and jasmine. Every time I return to my room, there is a little treat: a fizzy drink, chocolate, fruit, flowers. At turndown, a cili, woven coconut leaves in the shape of a female deity, is placed on my pillow in protection.

A rooster serves as my wake-up call. I arise with anticipation to join Japa, the resort's guide on a 4.5-mile hike through the Ayung Valley. We pick our way down steep steps past sweet potato, coffee, and papaya plots, then uphill and across the "dancing bridge." The latter is a swaying wooden bridge that spans the river far below.

Village children clamor to have their photo taken; a wizened priest nods hello on the way to the temple. A young mother proudly holds an infant with pierced ears and a silver amulet hung from her neck, encasing her umbilical cord, which is believed to ward off evil spirits. A rail-thin old woman, perhaps 70, hoists a huge load of wood on her back. She sprints ahead of us and playfully turns to watch our progress throughout the hike, her toothless grin revealing a lifelong tobacco habit. In addition to the up close and personal interaction with the locals, the reward three hours later is a delectable breakfast in a bale, or thatched hut, with spectacular views of the verdant land.

In the town of Ubud, the cultural heart of Bali, I visit the beautifully landscaped pavilions of the Neka Museum for an introduction to Balinese art. Along Monkey Forest Road there are a few of these scampering and endearing primates — and lots of photo-happy tourists. There is also a profusion of shops with a staggering number of carvings and paintings.

Later, at Naughty Nuri's, a restaurant operated by New York transplant Brian and his Balinese wife, and several other ex-pats, I sip the house drink, a dry martini, and dine on grilled lamb chops. As I savour the moment and the food, the sunset streaks the sky the color of passion fruit. The mountain is imposing in stark relief against the vibrant sky. The tinkling sound of a gamelan orchestra accompanies dinner at Amanpuri. The makan malam, an Indonesian "tasting menu," features a host of sweet and spicy specialties including fish soup with dumplings; beef braised with coconut milk; ayam goren or fried chicken, Balinese style; stir-fried prawns with tuna; potato fritters; coconut curry eggplant; and acar, pickled vegetables.

The next day, I'm off to Amankila, in the quiet eastern part of Bali. When I arrive at the resort, the endless ocean vista, bi-level infinity pool, and open-air reception area of the resort leave me momentarily speechless. The climb on elevated walkways to Villa 33 is worth every step as I take in the panorama stretching to the horizon. Aman's architecture is simple and respectful of the land, with low furniture that enhances the visibility of the dramatic views . In addition there is a series of doors and movable walls that open onto the terrace. The monochromatic color scheme is hushed, the use of indigenous materials such as coconut wood gives the accommodation a natural elegance. At the spa, I indulge in the refreshing mint and lemon grassmandi susu, a one-hour massage preceded by a mild exfoliation using oatmeal and essential oils. The treatment finishes with a satiny milk and rose petal bath and the application of tuberose-scented lotion.

The nearby craft village of Tangenan seems untouched by time. A young man is making lontar, comic strips and calendars made from palm leaves rubbed with burnt candlenut oil to reveal intricate knife etchings.

When I return to the resort, three tiny, nut-brown girls, perhaps 10 or so, toss flower petals in the air as a greeting and perform a traditional dance of welcome. As night falls, a kecak, often called the "monkey dance," gets underway. It features the trance-like chanting of cak cak cak by nearly a hundred boys and men sitting on the beach around a bonfire. As they rhythmically slap their bare chests and thighs, an intricately choreographed dance is performed. In the middle of the dancers a priest quietly sits.

After a delicious poolside buffet dinner, I retire to my room. My private pool is a liquid mirror illuminated by candles placed along its periphery. The evening air is soft, the water warm. How do I live without night swims in Atlanta?

Located in the southern part of Bali and on higher ground, Amanusa provides a lofty barrier from the encroaching development. The breathtaking hilltop view of the terra cotta roofs of new developments puts me in mind of Santa Barbara. If you are a golfer, Amanusa is for you; likewise, if you are a beach lover, the pool butlers will keep a steady supply of cold drinks, iced towels, cold drinks and sunscreen coming.

That evening I feast on a traditional an barbeque that includes long bean salad with coconut milk; gado gado, a salad of vegetables and tofu accompanied by peanut sauce; chicken salad with ginger, chili, lime and fern tips; spit-roasted duck; roast suckling pig; grilled prawns; mahi mahi in banana leaf; and fish satay with lemon grass. Finishing dinner, I wander the grounds stopping to admire the yellow sashes and black and white checked cloth draping a Hindu statue. Ritual is everything in Bali.

Lombok is often thought of a Forgotten Land even though it is a short 20-minute flight from Bali. On this unspoiled, largely unexplored island, the simple life of the people has been left unchanged for hundreds of years. Time unfolds at a rapturous, languid pace that allows you to simply "be."

The Lombok Strait is the deep trench that marks the meeting point of the Asian and Australian tectonic plates. Scientists explain that this is what gives rise to differences in topography and climate (it's drier here than in Bali).

It is believed that the first settlers here came from India or Burma. The Sasak people, who make up the majority of the islanders, practice a unique blend of Hindu and Muslim traditions. Gunung Rinjani, the lone looming volcano, is the second largest peak in Indonesia, and the focal point on the one-hour ride from the airport to the dazzling Oberoi.

Situated on Medana beach, opposite the three Gili Islands near the village of Tanjung, the garden resort features luxury limestone-walled compounds with marble baths. Every conceivable surface is festooned with flowers; on the pillows, tabletops, and even tucked into the toilet paper roll. My room has a four-poster bed (along with a stool to reach it), a private plunge pool, and sun lounge and a view of the ocean. Staffers press their hands together at nose level in respectful greeting.

Following a lunch of coconut-kissed ceviche, I join the resort's private boat for an afternoon of diving. The Gilis have the best snorkeling and diving on Lombok, but, alas, a storm has reduced visibility. Still, any day spent underwater at the Nemo Wall with manta rays, coral, fish and giant turtles, is a very good day. Back at The Oberoi, I enjoy a fragrant scrub made with fresh, grated coconut and turmeric perfect for my sun-sensitive skin. This is followed by a massage.

I subscribe to the school of thought that believes in returning from a day's strenuous activities to a posh hotel room. So, I give into temptation, snuggle in my bathrobe and order dinner in my room. "Not too hot for you?" the smiling young man inquires as he places a plate of ayam taliwang, braised chicken in red curry, in front of me. "It's okay," I grin. I savor every bite while reading The Jakarta Post, which is placed at my bedside each night. I'm distressed to read that Indonesia, so unfairly buffeted by calamity, has begun the New Year with two tragic accidents: a plane crash and a ferry sinking in other parts of the country. Interestingly, a physic has been called in to help recover the airplane after high-tech devices and Singaporean assistance failed. I hope this will not spook future visitors, but these reality checks help me appreciate even more my privileged status as an honored guest in this very welcoming nation.

The following day, my guide Pangi meets me at 9:30 for a day-long tour. First we explore the nearby village of Tanjung, where Buddhists, Hindus, and Muslims live together peacefully; many have intermarried. The only way to tell which adherent occupies which home is by the subtle decoration on the gates. I find the people of Tanjung to be a curious, peaceful people; numerous Sasak children and adults greet me and request to pose for pictures with me.

The gentle landscape — sparkling beaches, craggy mountains, cashew nut orchards, luxurious rice paddies — is free from the excesses of commercialism I have seen in other countries. On the roads, cidomos, pony-drawn carts used by the locals, pass by us, the drivers invariably giving a friendly wave. We travel a road that hugs the coast. Every now and then we pull over to just observe unobtrusively and to let all our senses experience the landscape: a red t-shirted goat herder quietly tends his flock; men and women both wearing sarongs drift by gracefully, some of the men also wear batik hats called kopiah. The call to prayer drifts across the still air.
Transformational Indonesia
by Suzanne Wright

Incrementally, Asia is changing me.
Author Daniel Goleman has written in his book Social Intelligence about how letting go of defenses in an unfamiliar culture can result in experiencing people as friendlier. In effect, travel can lead to greater receptivity, deepening the experience. It was in Indonesia that I became a grateful recipient of a peerless culture and its many gifts.
Indonesia is made up of more than 6000 inhabited and 10,000 uninhabited islands. There are more than 350 ethnic groups, making it the most diverse population in Southeast Asia. The country's motto is "unity in diversity."

With a population of more than 245.5 million, Indonesia, which formally achieved independence from the Dutch in 1949, is the world's fourth largest nation behind the U.S.

Throughout Indonesia, the people have maintained their cultural integrity — no mean feat in today's world where Western ways still dominate. It is this Indonesian authenticity that I found so beguiling.

Indonesia's charms are legendary. There is an endless abundance of cultural sites, natural beauty, hospitable people, and gorgeous resorts. It must be said that if you just want a nice beach, there are many scattered throughout the world, most much closer to the U.S. But there are no places in our hemisphere like Bali, Lombok or Java, Indonesia.

---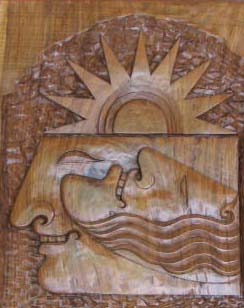 ---
Traveling to Asia alone

As someone who travels frequently on my own, I am often asked if I feel safe. Many people seem to believe that the farther away from home, you roam the less safe you are from crime. That's not my take.

Check crime statistics for most any U.S. city and I will wager they are far worse than many of "far-flung"destinations I have visited. I have traveled alone in South America, Europe, Africa, and Asia without incident. Asia, in particular, I find very easy for a solo woman traveler. Although the continent is the world's most populous, it is also statistically very safe. As an obvious "foreigner" and a woman alone, you will indeed stand out, but in my experience it has only been as a figure of curiosity. Otherwise, I have found that whether its is Singapore, China, India, Thailand, Indonesia, Burma, Cambodia, Vietnam, Hong Kong, or Nepal, as a female traveling alone, I have not felt I had to be as "on guard" as I am in North America.

My advice? Use your common sense and practice the same precautions you would in your own hemisphere. And then trust that you are safe in the world. Because odds are, you are, especially in Asia.

If You Go

The dry season is from April to October — though I had sunny, temperate weather in January. For general information on Bali, check out www.tourismindonesia.com.

To book any of Aman Resorts' Indonesian properties, log onto www.amanresorsts.com.

To make reservations at The Oberoi Lombok, visit www.oberoihotels.com.

To contribute to the Miftahurrohmah Orphanage, visit www.edlfoundation.org.
The Oberoi's shimmering infinity pool is lit by the moon and candles have been placed at its edges. Waiters carrying trays seem to walk on the silvery water. The light is mesmerizing as General Manager Marc Denton and I dine poolside. "Lombok deserves to be recognized as top world-class destination resort," he says. It's hard to argue his point.
Mystical Java
Java is a land of legends. I couldn't have dreamt of a more perfect place than Amanjiwo in the rugged hills of Central Java an hour from Yogyajakarta. Amanjiwo's architecture is epitomized by that of majestic Borobodur, the largest Buddhist monument and temple in the world. The intimate resort I stay at commands a soul-stirring view of Borobodur perched on a hill overlooking tobacco and rice fields.
The resort has just 36 elegant suites and a replenishing stillness. General manager Sean Flakelar says in his welcome note, "The feeling of peace is what I hope you cherish most." The exquisite setting is matched by a magnificent staff, including Susilo, my personal assistant, Darto, my cultural guide, Susi in the gift shop, and waiters Kusnanto and Dado. They are all gracious hosts who make me feel like a member of their extended family. The rooms have watercolors and the library has a scrapbook filled with inspired postcards painted by previous guests.
At 4:30 a.m. I rise to catch the sunrise from the top of the temple. Filipe, the new food and beverage director who is from Portugal, joins me. One of the great archeological finds of the modern era, and a UNESCO World Heritage Site, the apex of Bordobur features three round terrace platforms. There are also 73 perforated stupas encasing 72 Buddhas, each depicting graceful hand gestures. The stepped pyramid supports a series of interior corridors with 1460 narrative bas-relief carvings and niches in which Buddha statues are sheltered. It is a place of great power, beauty and serenity.
Borobudur was believed to have been built around 800 AD. For more than 800 years, it was covered by vegetation; but it was "discovered" in 1814. It was home to the faithful; for 160 years before a volcanic eruption caused the temple to be once again abandoned. Darto and I climb up the steep stairs to await the dawn. Long pink fingers of light begin to spread through the charcoal sky. Together and in silence, Darto and I circle a bell-shaped stupa clockwise seven times, a Buddhist ritual that is intended to lead to enlightenment. The has now sky lightened and we have been joined by a few school children, including some young Muslim girls in head scarves.
The elephant ride through the local village and back to the hotel turns out to be a highlight of my visit. The scenery is unspoiled and from this vantage point we can see trees heavy with rambutan, durian, banana, and papaya. The deeply tanned, rail-thin farmers, in their tattered flip flops have a ragged but noble appearance, and (another reality check) some have cell phones. Atop our lumbering elephants, we gaze at passing fields of chilies, tobacco, avocados, tomatoes and chickens. On the other side of a river women are ankle-deep in the water washing clothes, Children are bathing, playing, and splashing. The locals shout "Hello!" "Good Morning!" and "How are you?" On the roofs of their tidy homes rice is drying in bamboo baskets; so are shoes. Arriving back at the hotel on our gentle beasts, we are all exhilarated.
That afternoon, Filipe and I take a cooking class with Chef Bambang who explains that Indonesian cuisine combines salty, sweet, bitter, and pungent flavors. In the kitchen, there's a lot of good-natured joshing with the staff. We make three dishes. The peanut sauce for the sate wayam (chicken satay) takes a full hour to cook over low heat. The ikan (marinated, grilled fish wrapped in banana leaves) is quicker and easier but equally yummy. But the real surprise is the nasi goreng, the national fried rice dish. Even though we are using exactly the same ingredients in the exact same order and the same equipment, the chef's is far better than Filipe's or mine. My dish is a little scorched. Bambang smiles. "That's what 15 years of experience teaches you." It's also the skill (and strength) of keeping the vegetables and rice in the wok moving.
As a reward for my exertions, I have a mandi lulur, two hours of pampering that Javanese princesses enjoy on the eve of their wedding night. (There's also a male version of the ritual.) After sipping jamu, a health-boosting tea of tamarind, palm sugar and turmeric, I am given a gentle exfoliation treatment. This is followed by a bath filled with floating, fragrant white and red rose petals. Tari gives me a restorative massage that, combined with the gamelan music, induces an almost trance-like state.
Afterwards, I pad along the cool and curving corridor to my room. Sconces throw shadows on the floors as night begins to fall. Soon stars are shimmering in the velvet sky. As I lounge under the canopy on my terrace, an evening symphony begins. The call to prayer reverberates in the hills. I also listen to the deep croaking of frogs, the sudden staccato cry of the keko bird, and the soft plop of raindrops on the pool. The setting is sublime and timeless. I nibble the turndown treat: apem, a pancake sweetened with sugar.
The next day Darto, Filipe and I take an andong (a horse-drawn cart) to visit local agricultural industries. At the glass noodle "factory," a group of young men sit in a circle bundling the rice noodles and tossing them into the corner. The transparent noodles are also drying on wooden planks in the sun. Amanjiwo uses them in soups. We then visit the home of an elderly woman who makes the finest palm sugar in the area. Her home is a well-ventilated traditional Javanese kampong. Stirring the liquid over a low stove, she pours the mocha-colored sugar into coconut shells to cool. She gives us a taste along with tea and some deep-fried savory treats, smooth and caramel-like.
We trade the andong for Amanjiwo's car and head to the Muntilan Market where the locals shop. Amid the riot of color, aromas and noise, the three of us create a stir while shopping. We take pictures of and with with vendors. On our way back to the hotel, Filipe asks if I would like to stop at the nearby Miftahurrohmah Orphanage. One by one, each of the bright-faced girls greets me by first shaking, then kissing the top of my hand. The boys are bolder than the girls, angling for pictures, jutting out hips and tongues. One of Amanjiwo's regular guests, Elena Han, arrived the day after the earthquake in May 2006 and brought provisions to the children. Since her initial visit, she has been back twice, has set up a charitable foundation and has spearheaded ongoing improvements, including the construction of separate boys and girls' quarters and a new kitchen. I learn that just $360 a year will provide each child with food, clothing, books and toiletries.
For my final night, Sean has arranged a selamatan dinner in the presidential suite, a celebration complete with a gamelan orchestra and dancers I prepare for the special evincing with an in-room Javanese crème bath. Tari gingerly parts my hair, applies a cooling avocado paste, then massages my head, neck, shoulders, and arms. I don a sundress, tuck a bloom behind my ear and make my way to the suite.

The open-air setting is ravishing. Rose petals cover the floor, candles flicker everywhere. We recline, shoes off, on a cushioned love seat, sip puckery soursop martinis and sample canapés while the musicians and singer perform classical Javanese ballads. The soft, yet energetic dance performance unfolds with the highly stylized movements that tell a Ramayana love story. The meal is a multi-course feast: oxtail soup; mackerel in pandana leaves; nasi kuning, cooked rice in coconut milk and turmeric; fried minced beef and potato cake; steamed prawn with glass noodles in banana leaves; steamed mixed vegetables with coconut soup; fried eggs with spicy sauce; grilled chicken with white curry; pekes ikan, grilled snapper with leek in banana leaves; sticky green rice with coconut ice cream.
When, finally, hours later, I return to my room I am delighted to find it is draped with intoxicating garlands of tuberose. The platform bed is scattered with bright pink rose petals. It's like a dream.